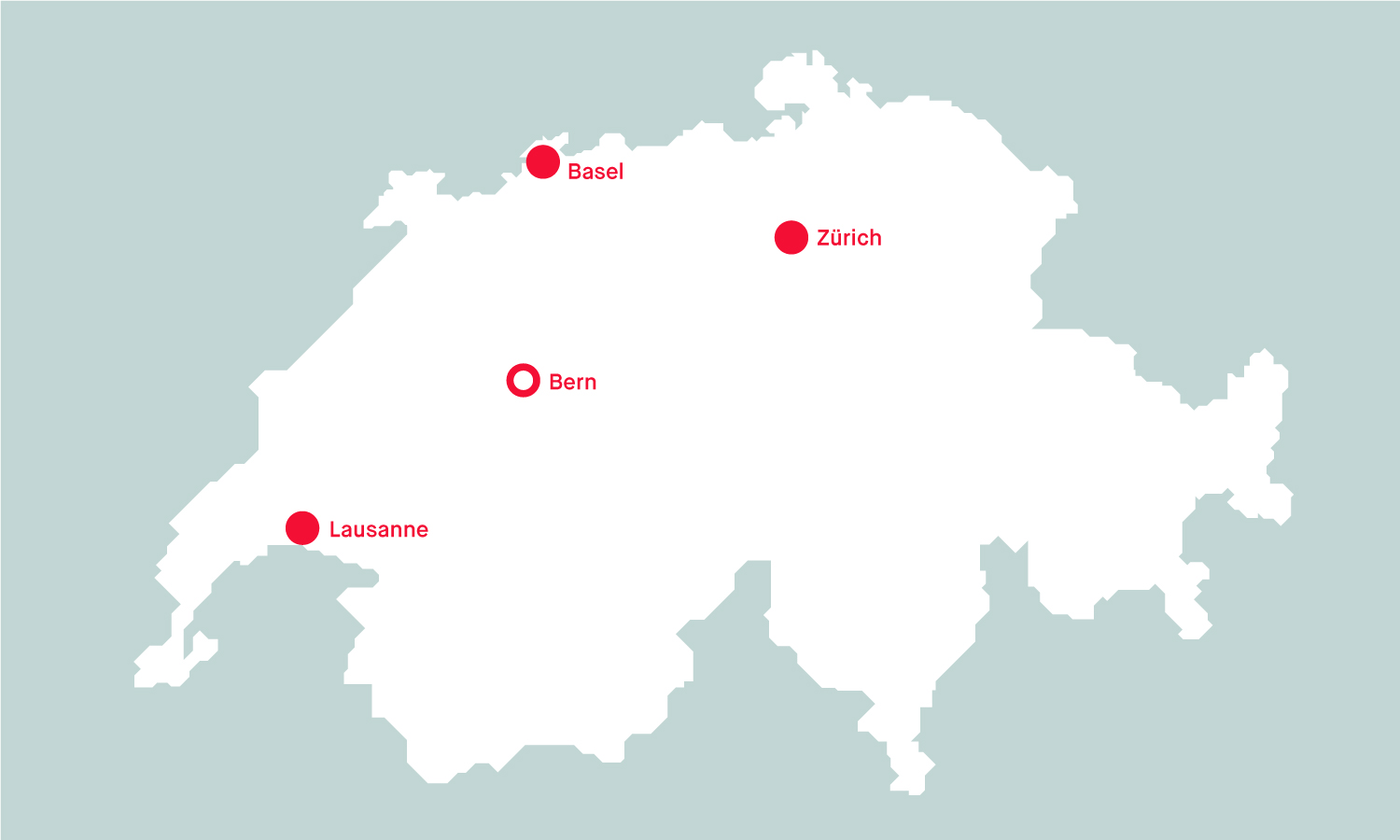 We are firmly anchored in both the German and the French speaking regions of Switzerland with offices in Basel, Bern, Zurich and Lausanne. This enables us to respond to regional situations as well as the challenges of multilingualism. Consulting is offered in all of these locations. Our main office is located in the Lorraine district in Bern.
BNF is affiliated to the University of Bern. It is under the Directorate of Administration and is linked to the Department of Personnel.
The services offered by BNF are used by very different groups of people. We collaborate with private, cantonal and municipal authorities, such as the University, social services and refugee organizations. Currently the regional employment centres (RAV), which are funded by the State Secretariat for Economic Affairs SECO, make up our largest group of customers.
BNF has a formulated quality policy. We are pleased to send the document to interested persons.

Since July 2019, we have been the first institution in Switzerland to be certified under the "IN-Qualis" label. Previously, we had been certified under the predecessor label "SVOAM-2010" since 2006.